Events
Social Events
28.07.2013
Reception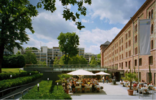 The welcome reception will take place on Sunday, July 28 beween 18 and 21 hours at "Proviant-Magazin" in Mainz which is located quite close to most of the proposed hotels and to the central station. ... 

31.07.2013
Excursions

Please chose between one of five excursion options - city tours of Mainz, Frankfurt or Heidelberg, historical buildings and wine tasting in the Rheingau region, or tree climbing at Wiesbaden Neroberg ...

01.08.2013
Conference Dinner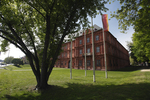 The conference dinner will take place on Thursday, August 1st, 8 pm at "Kurfürstliches Schloss" in  Mainz. ... 

Other Events
ILDG meeting

The ILDG (International Lattice Data Grid) board will hold its annual face-to-face meeting during the lattice conference. The meeting will take place on Monday evening at 7:30 pm in seminar room A (RW2).
"Women in lattice QCD" lunch

On Tuesday, 30 July 2013, there will be a special lunch for the women attending the conference, which will provide an opportunity to network, to exchange experiences of working in a male-dominated environment, and to receive and impart career advice, among other things. A special flyer for the event will be included in the conference package.
05.08.2013 - 07.08.2013
XQCD13: Workshop on QCD under extreme conditions

eXtreme QCD (XQCD) is a series of international workshop-style conferences, held annually, which aims to cover recent advances in the theory and phenomenology of QCD under extreme conditions of temperature and/or baryon density, together with related topics. This year's meeting is co-organised by the Albert Einstein Center for Fundamental Physics (AEC) at the University of Bern and the Institute for Theoretical Physics (ITP) at ETH Zürich.  ...