Conference Dinner
The conference dinner will take place in the "Kurfürstliches Schloss" (Electoral Palace) in Mainz on Thursday, August 1st, starting with an aperitif and fingerfood at 19:30. Dinner will be served at 20:15.
The Electoral Palace in Mainz (German: Kurfürstliches Schloss zu Mainz) is the former city residence of the Archbishop of Mainz, who was also Prince-Elector of his electoral state within the Holy Roman Empire. As one of the most beautiful Renaissance buildings in Germany, the palace has been placed on UNESCO's list of monuments of cultural heritage.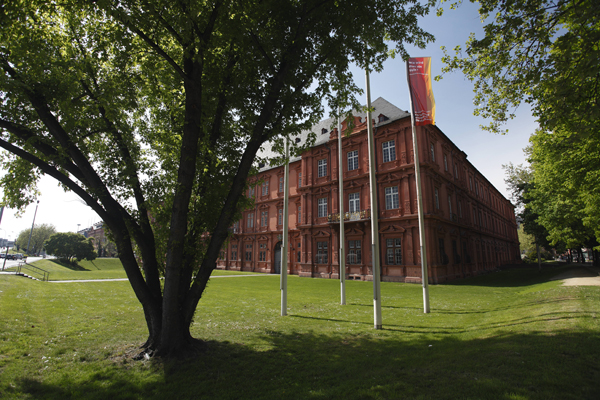 photo: Thomas Hartmann | © JGU Mainz
Directions
This location is within walking distance from most of the hotels (see map on the right).
By car:
Please use the route planner on the right. Please use the parking garage opposite the Electoral Palace; parking areas on the street are reserved for residents.
Public transport:
From the central station ("Hauptbahnhof") take any of buses 6 or 6A (direction "Nordfriedhof") or Bus 9 (direction "Oderstraße"); get off at the stop "Landtag".